HELL

O :D
Welcome, ! This is my user page. If you see anything wrong with my profile, or just want to chat, leave a message on my message wall, and I will get back to you within a few days or so.
Most of my info is in the Infobox, so check it out!
I'M REALLY INACTIVE. SORRY, LIFE CAUGHT UP TO ME ;-;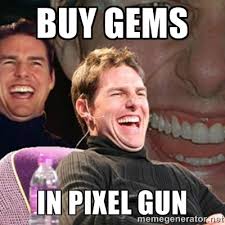 My YouTube Channel
Exiled Pixels YT
https://www.youtube.com/channel/UC78JxVvcrHAiyll2nSAZ4Mg
My Clan
The clan I am affiliated with runs under the name of Nemesis. We are a bunch of Weaboos but we have fun in the process of demolishing other clans!
Leader: Hector
Co- Leader: (None)
My Rank: Second Class Sniper and War Representative
Link to my clan's YouTube channel: https://www.youtube.com/channel/UCC9scNKhUSKxpSDdgZfMc9A
(Outdated YT Channel)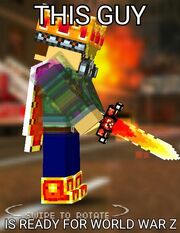 Which Weapon is Better?
I have both of these, and so, I have been getting a lot of questioning on this. What's better, Prototype Up2 or Anti-Hero Rifle Up2? Don't look at just the stats, not only consider the physical firepower, but all the weapons stats. What I mean by this is its performance online, as well as in single player.
My Name?
So, you may be wondering right now, what does my Wiki name mean? Well, I'm here to tell you:
First off, this isn't my original name. It used to be Aaronpixelgunplayer01. Why did I change it? First of all, it's SUPER LONG. Second, it seems a bit too bland and a bit too general to me. So, I changed it to AaronPGFA.
What does my current name mean? Well, "Aaron" is pretty self-explanatory. "PG" means that I am a Pixel Gun 3D player! "FA" is the initials for my original clan, named Fallen Angels.
Some Skins that I Made
Community content is available under
CC-BY-SA
unless otherwise noted.